Course Request Process for 2017-2018 school year begins February 14, 2017.
1. Download the Course Catalog below for complete description of all grade 7-12 courses and the scheduling process:
2. Download the individual guides for each desired grade level below:
3. Date Reminders:
February 14, 2017 - Individual student meetings with counselor begin during Theology classes.
February 16-17, 2017 - Parchment account activations for current 9th, 10th and 11th graders during class. Be sure to bring your permanent personal email address. You will be ordering your first "self-view" transcript.
February 27, 2017 - Student/Parent Forum for Advanced Placement and Dual Credit courses. Join us in the cafeteria at 6:00pm for more information about AP and DC courses offered to juniors and seniors. Parent and student attendance is mandatory for your first AP or DC course placement. Be sure to sign-in!
March 3, 2017 - Deadline to register to return in 2017-2018 without a late fee. Only registered students can complete course requests and be scheduled for classes.
March 20, 2017 - Students will begin entering course requests in PlusPortal during assigned class time.
April 1, 2017 - Enrollment forms for Dual Credit courses due to Counselor or Registrar's office.
April 3, 2017 - Verification forms will be emailed to parents during this week.
April 14, 2017 - Due date for Verification forms to be signed by parent and student and returned to school.
4. Students interested in Dual Credit (DC) courses for juniors and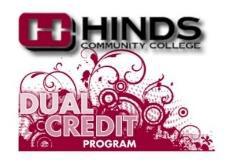 seniors, download these additional documents for more information and attend the annual Forum: