Course Catalog
Course Request Process for 2019-2020 school year begins February, 2019.
February, 2019 - Individual student meetings with counselor begin during Theology classes.
February, 2019 - Academic Forum regarding courses to be offered for juniors and seniors will be held at 6pm in the cafeteria. Students and parents will meet with our panel of teachers & counselors to discuss college preparation information, Advanced Placement, Dual Credit courses, and more.
March 1, 2019 - Deadline to register to return in 2019-2020 without a late fee. Only registered students can complete course requests and be scheduled for classes.
1. Download the Course Catalog below for complete description of all grade 7-12 courses and the scheduling process:
2. Download the individual guides for each desired grade level below:
3. Review entrance requirements for colleges/universities of interest. Make sure to meet Mississippi IHL (Institutes of Higher Learning) requirements if considering a 4-year university or college.
4. Review and make sure to comply with NCAA regulations if interested in playing college sports:
NCAA Resources
5. Download and use the Graduation Worksheet to determine classes needed next year:
6. Students interested in Dual Credit (DC) courses for juniors and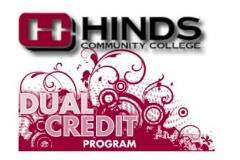 seniors, download these additional documents for more information and attend the academic forum. Eligible students will register and complete Hinds forms during an in-class workshop on Wednesday, April 25, 2018.